Last updated on April 5th, 2019 at 03:59 am
Are you planning a trip to Canada? Are you a US citizen or a citizen of another country? One of the things that many countries are beginning to do is to require an Electronic Travel Authorization (eTA) for all visitors. For example, it will be required in New Zealand in October of 2019. It is coming to Canada by 2021 for all travelers. Currently. as of 2019, US citizens don't need one, just your passport.
For the rest of the travelers out there, here is a link to a page that will allows you to determine the need for an eTA.
The first thing you should do is to check out this link if you are planning a trip to Canada. -> Get Started
Link to Guides for going to Canada-> Click Here
Did you know that according to Canadian Laws, US Citizens with previous criminal records, even DUIs over 10 years old, may be denied entering the country?
Wouldn't you just hate it if you were on a cruise to the Inside Passage, and you could not go ashore in Canada?
Even worse, what if you had already taken a flight to Canada and they would not let you leave the airport after checking your criminal history and you had to fly back home or were even arrested for trying to enter the country illegally?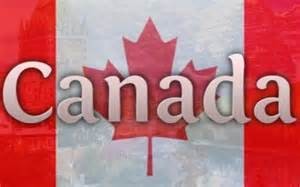 Before you book an Alaska Cruise or any Vacation to Canada let your travel agent know about your background so that you have time to obtain a waiver.   A waiver of exclusion may be issued but several months to a year is required and a processing fee must be paid.
Contact the Canadian Embassy or a Canadian Consulate in the U.S. for more information.
By the way, if you are heading to the United States, you may also need to obtain their version of an electronic travel visa authorization. Check this link to learn more. You may also be interested in the US Visa Waiver Program.
———————————————————————-
Turning Dreams into Memories,
One Vacation at a Time.
Bon Voyage!!!
As you might guess, this document is a compilation of information from our travels as well as from other travelers. I hope it has been of value to you.  Check out the important links below.
Don't hesitate to email us when you return from your trip with any suggestions that will make this document better for you and your fellow travelers!
You may also want to visit our Facebook page, www.Facebook.com/TeamEdwardsTravel