Last updated on February 5th, 2020 at 11:57 pm
We are planning a trip to New Zealand in 2019. That means that there are many things to do to get ready since we have not traveled there before. Also, there is a new requirement to enter New Zealand that comes into play before our arrival. The ETA. That does not mean the estimated time of arrival. It stands for Electronic Travel Authority. Simply stated it is a system that gives you permission to go to New Zealand, before you leave home.
I just re-checked the New Zealand ETA site on July 11, 2019 and their online system should be available by Mid July 2019. I did log in and asked to be notified by email when their system is online.
It is knowing about those things ahead of time is why I take the training for new places that I plan to visit. I have already completed the training modules for 100% Pure New Zealand Specialist Training Series. I have completed the Bronze level and the Silver level. I am looking forward to having actual on-the-ground experience to go with the online training.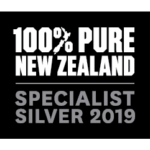 I have also been reviewing various itineraries for the South Island. I have also looked at info about driving in New Zealand. It won't be the first time to drive on the left side of the road. Already experienced it in Malta and South Africa. I took the online driving/traffic rules test and did not do too well the first time. I think I was too tired from spending hours on the computer completing the first 10 modules. You should give it a try if you are planning to visit New Zealand.
Here are some suggestions from their website:
We are flying to Queenstown but staying at a resort in Wanaka. I have already started making a list of things that I want to see and experience on the South Island, but already know that I probably won't drive any more that about 4 hours or so from the resort. I know that we will miss a lot of things, but I don't want to spend the whole time on the road.
Here is my list so far; which already way too long for a week:
Central and North Otago for  Wine Tasting
Lord of the Rings Tour
The Queenstown Gondola
Farmer's Markets in Queenstown and Wanaka
TS Earnslaw Steamer in Queenstown
Do either a Doubtful Sound overnight cruise or a Milford Sound overnight cruise.
Take a half day lake cruise and island walk with Eco Wanaka Adventures
Visit Arrowtown a quaint historic gold mining village
See the world's smallest penguins in their natural environment in Oamaru
Visit New Zealand's only castle, Larnach Castle situated on the picturesque Otago Peninsula
Encounter history at Toitū Otago Settlers Museum
Visit Olveston Historic Home And take a 1 hour guided tour of Olveston Historic House providing a glimpse of life in the early 1900s.
Another thing to consider when taking these very long flights, often with long layovers, is to plan ahead to get access to one of the airport lounges rather than hanging out with the masses in uncomfortable seats that were not made for comfort. I did discover that if you have the right credit card or even a Priority Pass card or Priority Pass access on your credit card, you can get access to their lounges. I looked into the cost for getting just the Priority Pass card with 10 free access passes and it would cost $299. Not worth it to me. I then looked into getting the Hilton Honors credit card that included 10 free Priority Pass access passes and with only a $95 annual fee. A much better deal for me. I don't have a link to their sites because I don't work for them and am not an affiliate of theirs. Just my personal comments for you to consider.
P.S.If you are planning to go to New Zealand, you may also be thinking about a side trip to Australia. Remember that Australia also requires an ETA to enter the country. You can apply for one here.