Last updated on December 25th, 2021 at 01:24 am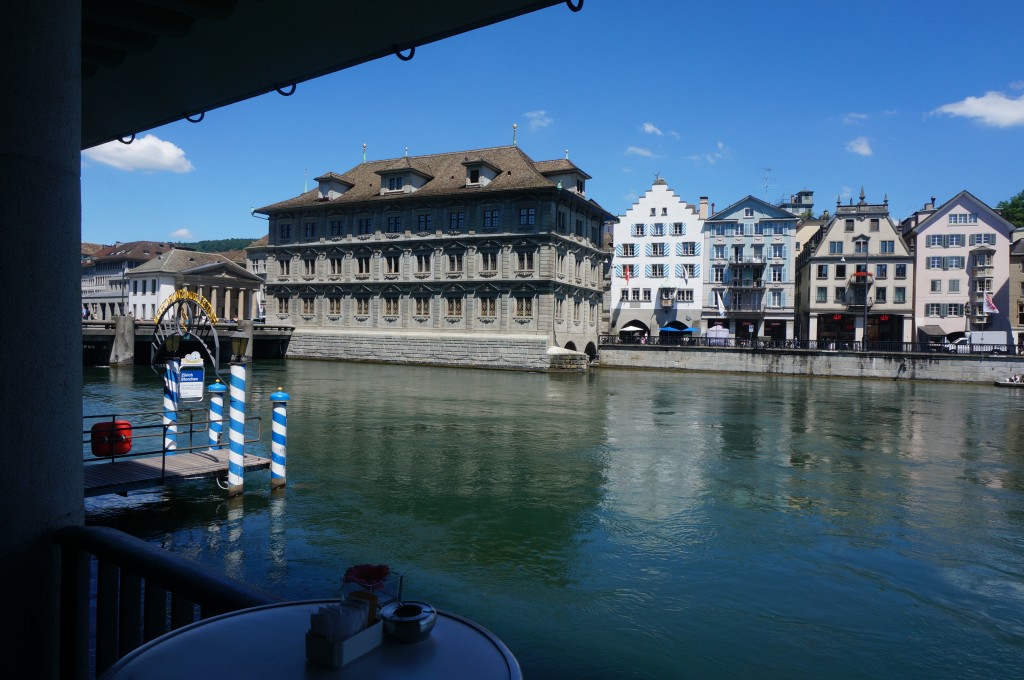 On our recent trip to South Africa, we arranged for our flight to have a full day stop-over in Zurich, Switzerland.
We did not want to do the long flight from Washington, DC to Johannesburg, South Africa without a reasonable break, so we booked an overnight flight from the U.S. on United to Zurich, followed by a Swiss flight to Johannesburg later that night. If you can get a little sleep on the plane, this is doable. If you cannot sleep on the plane, you will probably be wasted when you arrive in Zurich. If that is the case for you, then you may want to skip this side trip and make use of the transit hotel and day room at the airport. Great for a short nap and a shower before catching your next flight.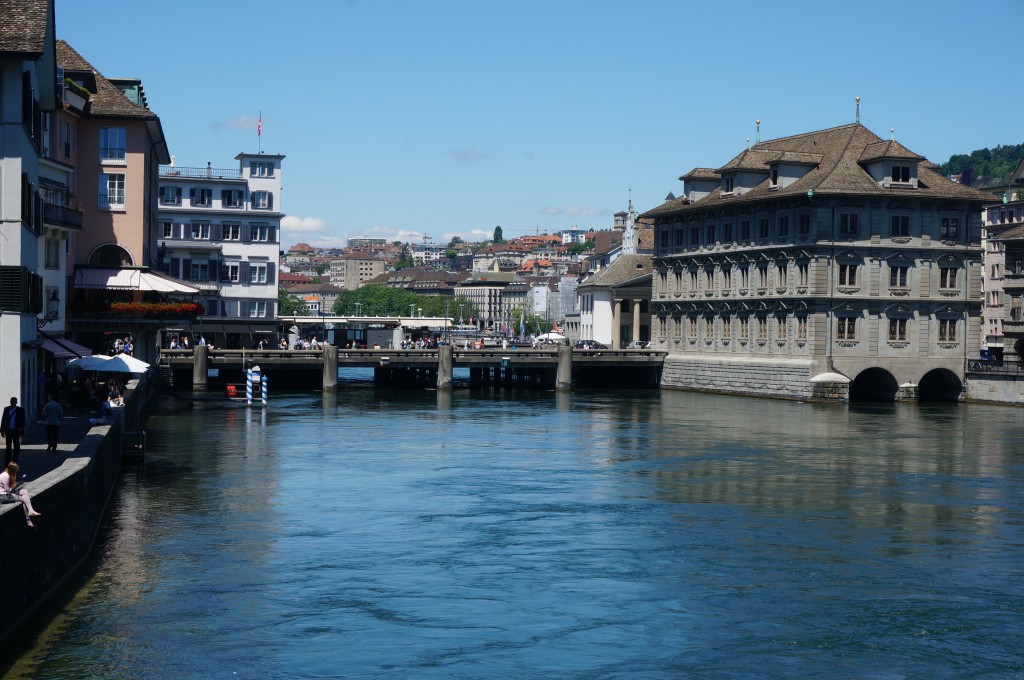 While in Zurich, we left our suitcases at the "Left Luggage" counter in Terminal 2 at the airport so that we were unencumbered on our day trip into Zurich. After dropping our luggage, we bought round-trip tickets to town to take the 10 minute train ride from the Zurich airport to downtown Zurich (Zurich Flughafen to Zurich Bahnhofplatz/HB). It is very inexpensive, 6.60 Swiss Francs per person.  If you have never traveled by train in Switzerland, here is a short video showing how to do it.  https://www.youtube.com/watch?v=ceggirq4hDE. The only difference is that we would be going from Zurich Flughafen (Zurich Airport) to Zurich HB (The main train station in Zurich).  Here is what the actual train trip looks like. https://www.youtube.com/watch?v=YpdAh7wYGuk
From the train station, it is a short walk to the Sihlquai Bus Terminal. We made our way out the side exit on the north side of the train station to Museumstrasse and turned left for a short block, turning right on Sihlquai, then left on Limmitstrasse.
(To make it easier for you to navigate around Zurich, the photo below, has been captured from Google Maps Street View and has a live link back to the original Google Map. Click on the photo so that you can look around to get your bearings.  For example, click on the photo below, turn around, and follow the tracks back toward the main train station in Zurich, then turn around and navigate back so that you are comfortable when you arrive. This is a great tool. I always try to walk the streets before I actually visit a new city.)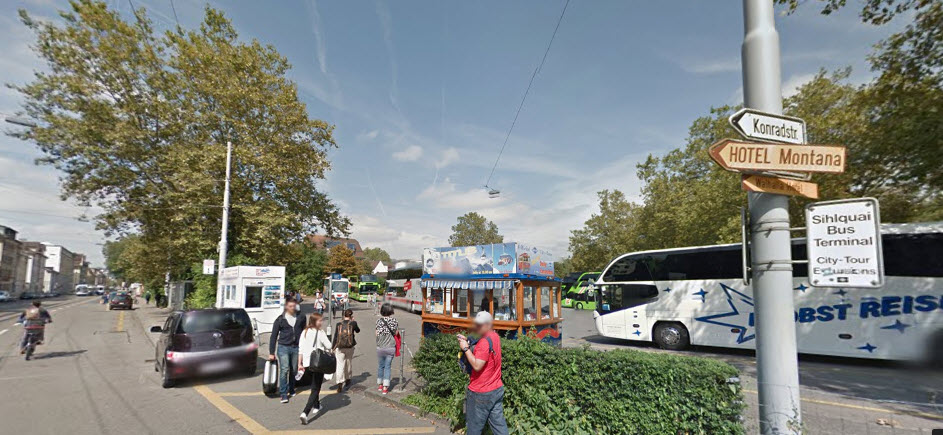 I had pre-purchased the 4 hour Zurich City Highlights with Felsenegg Cable Car Ride tour online through Viator. Once we arrived at the bus terminal, I turned in my voucher at the white ticket building for our actual tickets on the bus. We had a few minutes to wait so we just walked across the street and enjoyed hot chocolate and coffee at the little sidewalk tables at the Starbucks on Limmatstrasse.
Our tour took us around Zurich with several stops where we got off the bus to walk through various historic areas with our tour guide.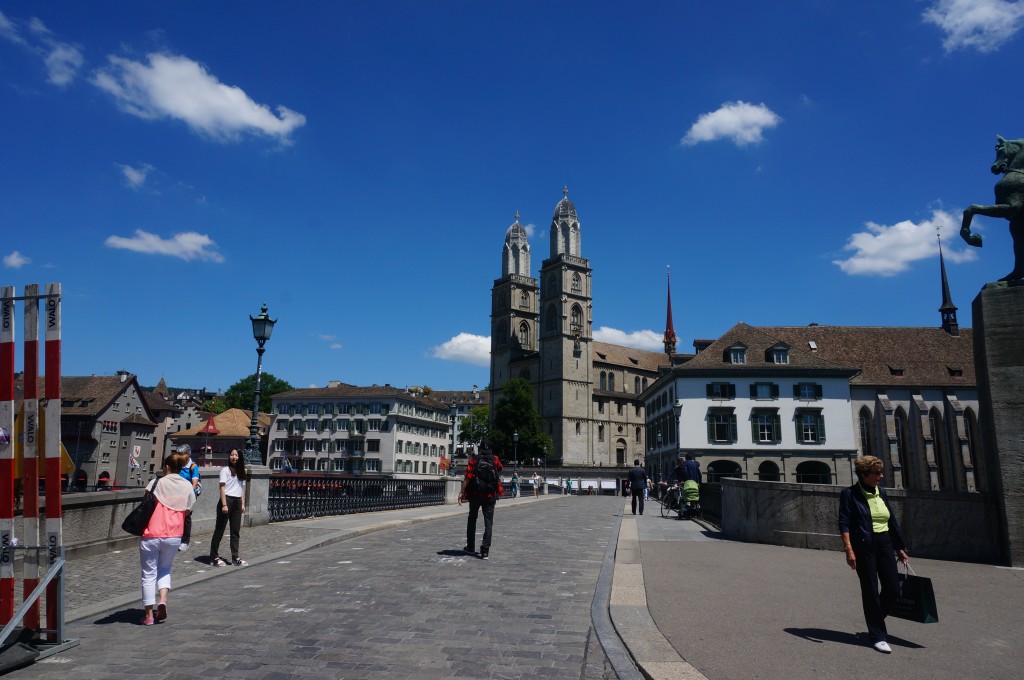 It was a wonderful tour. We drove beside Lake Zurich, enjoying the wonderful sights. Even stopped for some photos.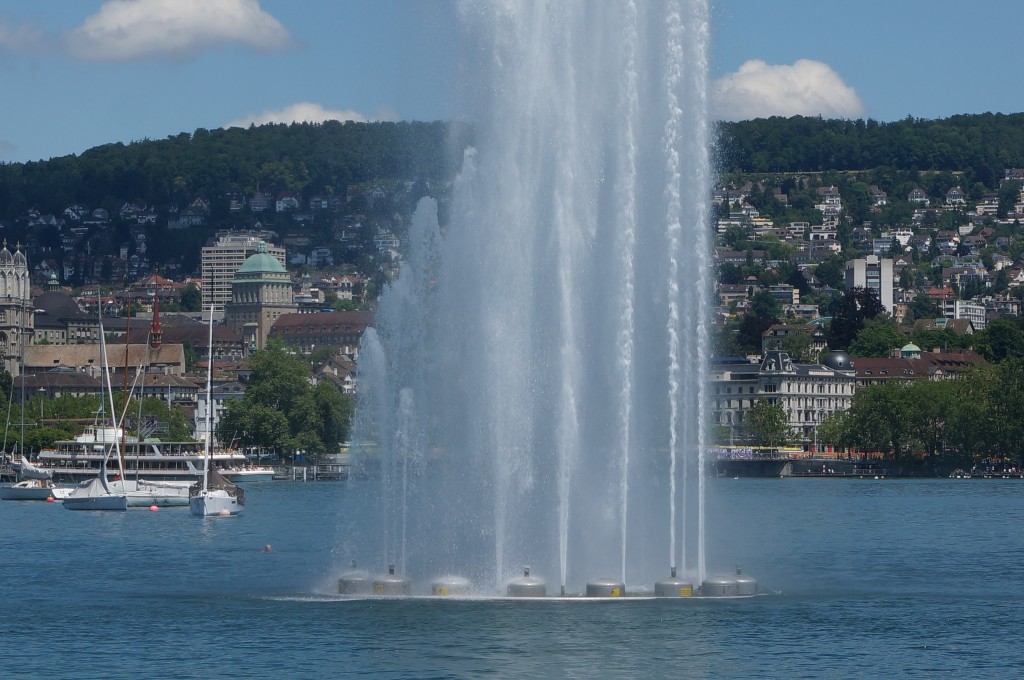 After the bus ride beside the lake, we headed to a ferry terminal in the town of  Meilen and took the ferry across Lake Zurich.  Most of us got out of the bus and enjoyed the boat ride across the lake to the town of Horgen.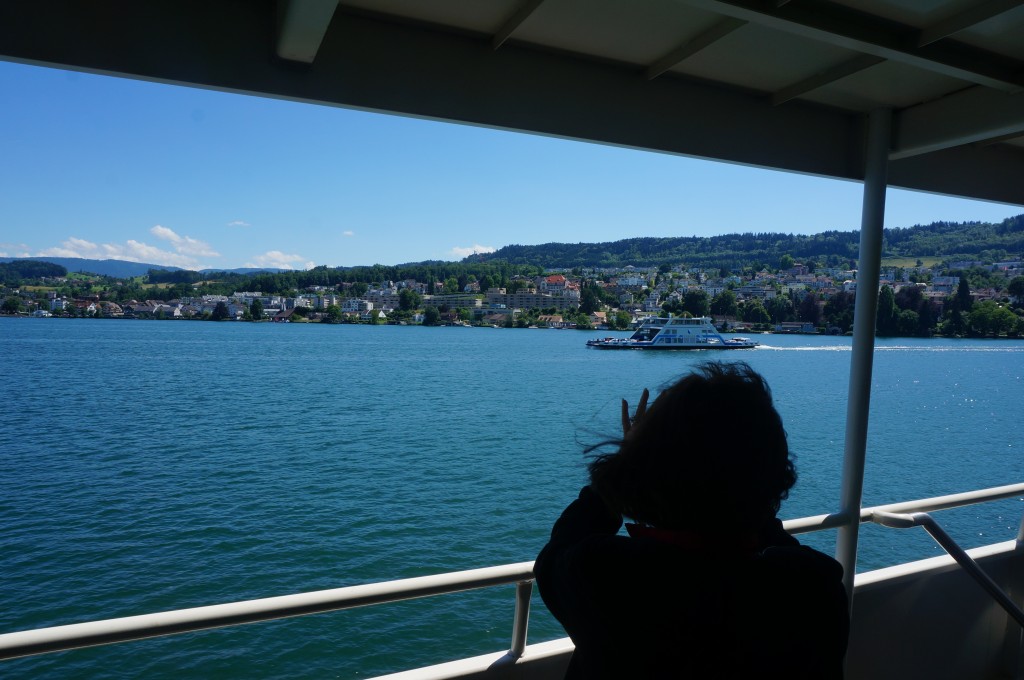 After that it was a short ride up into the hills overlooking Zurich to the little town of Adliswil where we stopped at the Talstation LAF for the cable car ride to the top of the mountain.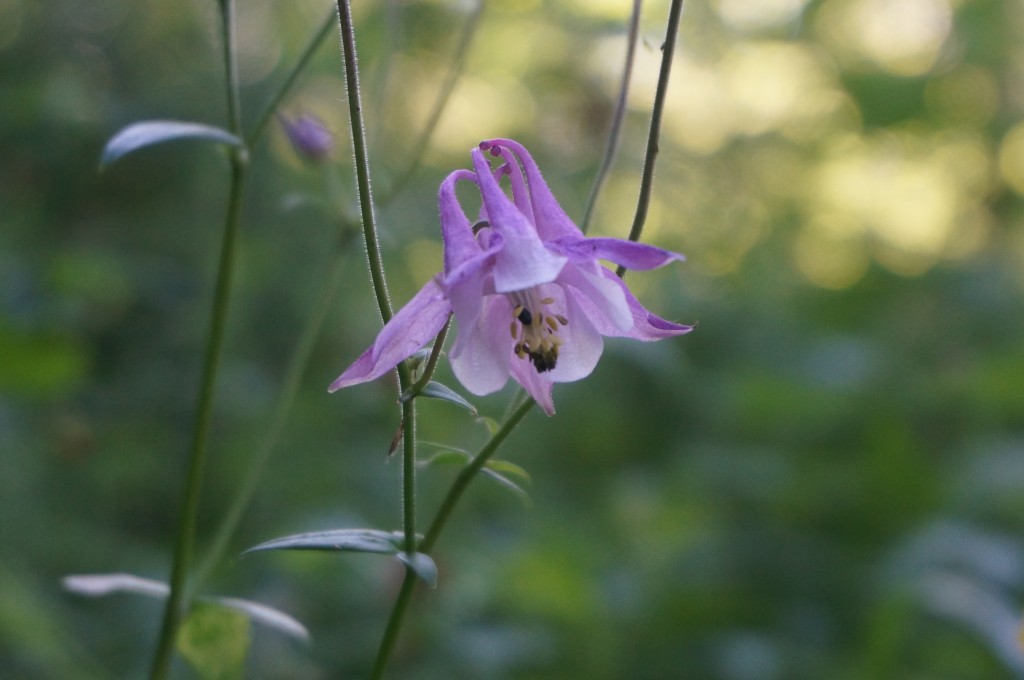 From there, it was a short walk to the Restaurant Felsenegg Horst. Check out the link to the Google map photo spot near the restaurant. What a great view.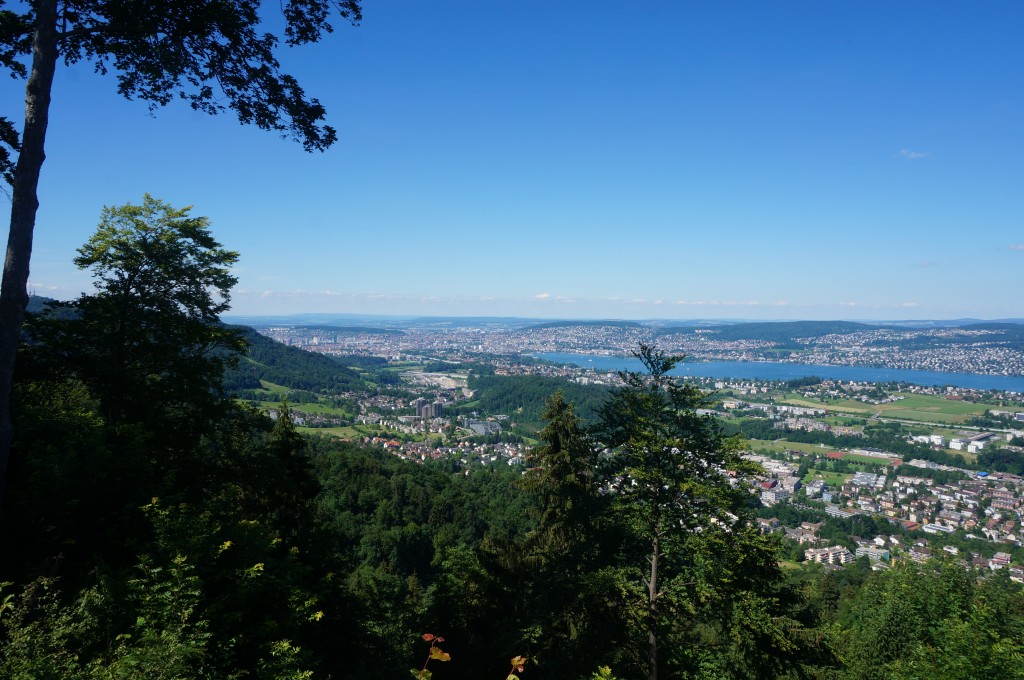 A little more hot chocolate and a pit stop was in order before riding the cable car back to Adliswil where our comfortable coach was waiting.  A short drive later, along the lake, and we were back in downtown Zurich. On our way back into town, we saw some wonderful sidewalk cafes and knew where we were going to have dinner.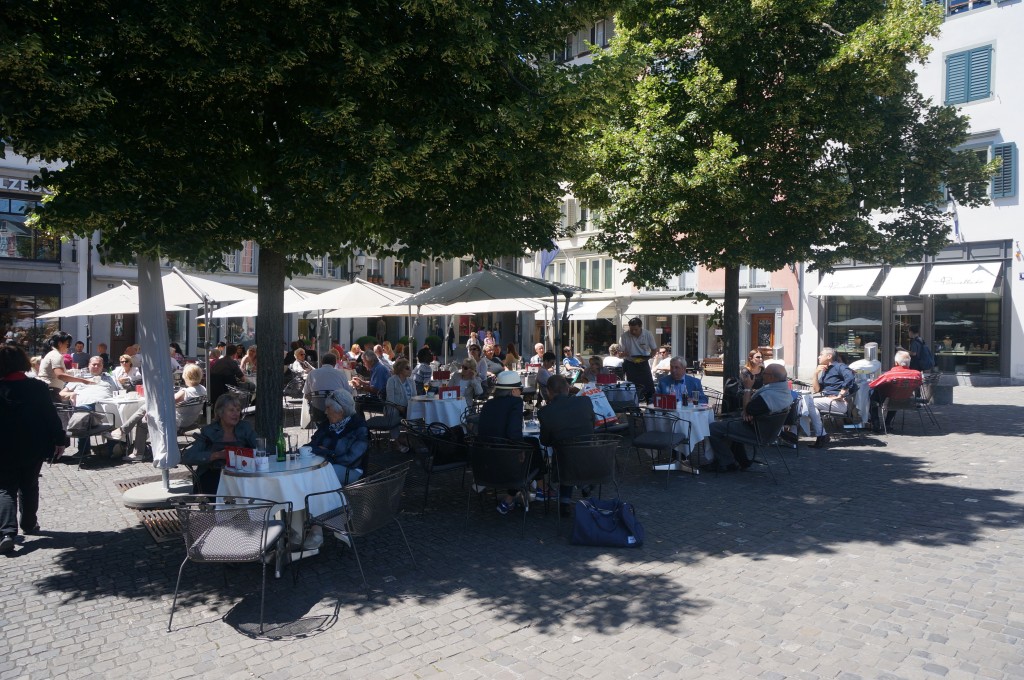 We were dropped off at the Sihlquai Bus Terminal and we walked back to the train station and checked the schedule for the train back to the airport.
As planned, we had a couple of hours so we walked up to the Movie Restaurant for dinner. They had great sidewalk seating, good food, and great local beer.

By about 6:40 PM, or so, we were back in the train station for our ride back to the airport. Zurich Bahnhofplatz/HB to Zurich Flughafen. We picked up our suitcases from the Left Luggage counter, paid the small fee for their secure storage, and checked in for our overnight flight to Johannesburg. It was almost time to take a nap and enjoy the flight.
Nothing better than a little day trip to a beautiful city to break up a long flight.
———————————————————————-
Turning Dreams into Memories,
One Vacation at a Time.
Bon Voyage!!!
As you might guess, this document is a compilation of information from our travels as well as from other travelers. I hope it has been of value to you.  Check out the important links below.
Don't hesitate to email us when you return from your trip with any suggestions that will make this document better for you and your fellow travelers!
You may also want to visit our Facebook page, www.Facebook.com/TeamEdwardsTravel